Living in London can be glorious if you have the money, most of the best events in the UK are happening on your doorstep, and you're spoilt for choice when it comes to food. Restaurants, pop up stalls, street food and markets all add to the diverse menu London has to offer. Of course some of these places, particularly the Michelin Star restaurants in London can leave us with a heavily emptied wallet to go home with, in exchange for a heavily filled belly. For those of you feeling the pinch, or those who just want to see what else London has to offer here are some of our favourite cheap eats…
Beigel Bake
159 Brick Lane London E1 6SB
020 7729 0616
Do you like a bagel, you bet we do! It may not look like much from the outside but don't let that fool you. Beigel Bake is without doubt one of the best places to get a bagel in London, providing serious bang for your buck from around the £4 mark. Every Londoner and tourist should make the effort to visit this place, vene if your not a bagel lover, this will change your opinion!
Tokyo Diner
Chinatown
Leicester Square

For a sit down meal conveniently located next to Leicester Square station Tokyo Diner will tick the boxes for around the £10 mark. The food is authentically Japanese and there is a wide variety of dishes to get stuck in to. Check out the live webcam of their restaurant: Tokyo Diner
Sagar
31 Catherine Street
Covent Garden
London
WC2B 5JS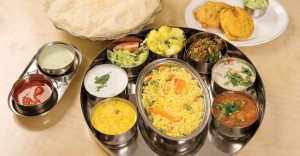 Sagar is a wonderful Indian restaurant serving authentic Indian food in a bright and airy setting. The comfortable feel of the polace is accompanied by some amazing dishes you'll not find anywhere else in London. Sagar runs some special menus at lunchtimes which are cheaper than usual starting from just a few pounds, securing it's place in our top cheap eats catalogue!